Our cleansing and detoxification system consists of a 21-day purification program using Standard Process products, wholefood eating and light exercise. This is a perfect way to start the new year, to prepare for summertime outings, or to kick off a healthier you. Pick up a free dvd explaining the purification program at our clinic. 

Fill out our Toxicity-Questionnaire to see if you could benefit from this program!
Benefits include:
Improved weight management

Increased energy and vitality

Improved digestion

Clearer skin

Shinier hair

Better sleep

Clearer thinking

Better natural toxic load management




---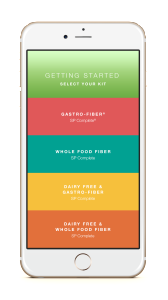 Now with FREE Mobile Application to Guide You Through the Program!
---
About the Program
Cleansing is the most effective way to do everything from clearing out excess hormones to de-congesting your liver and colon. If you struggle with sluggishness or fatigue, facial breakouts, sugar cravings, weight gain, digestive problems, hormonal imbalances, or simply don't know how to turn your diet and lifestyle around, then the 21 Day Purification & Weight Loss Program is for you!
Unlike other cleanses out there, this one is made ONLY from vegetables. No synthetics, no extra weird ingredients made in a lab, nothing but concentrated organic vegetables grown on  the largest (and most successful) organic farm in Wisconsin and cold-processed (to keep all their enzymes intact) on site!
You are encouraged to eat plenty of meals throughout the cleanse (yay!), but you are limited to vegetables, berries, quinoa and lentils for the first 10 days, then you can slowly add organic, lean meats the following ten days. You drink 2-3 protein & nutrient shakes per day and you take specific supplements to aid in expelling the toxins that are stored in the fat cells

The Purification kit includes:
SP Cleanse: A supplement that supports the body's internal waste-removal systems and encourage healthy kidney and liver function
SP Complete:  A high quality powdered protein and vegetable mix to make a nutritious shake
SP Green Food: A supplement that supplies brussel sprouts and kale which help cleanse the liver and encourage efficient cellular debris removal
Whole Food Fiber or GastroFiber:  Provides fiber to help with proper digestion and elimination
Email support throughout cleanse
Purification guide

Recipe Book: 1 Degree of Change

Mobile APP
Cost of 21 Day Purification & Weight Loss Program:
$200 (tax included) – Includes all nutritional supplements & support mentioned above, during the cleanse
---
Downloads & Links: