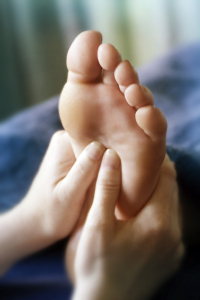 Tui Na Bodywork Therapy can be beneficial in treating:
Sports Injuries (tennis elbow, golfers elbow, rotator cuff injuries and pain)
Office Injuries (carpel tunnel syndrome, thumb pain, arthritis, neck pain, back pain, sciatica)
Pain (rheumatism, fybromyalgia, hip and knee pain)
Emotional Disorders (anxiety, stress, A.D.D, P.T.S.D.)
What is Tui Na?  Tui Na is the form of Asian bodywork most closely resembling conventional western massage. Many of the techniques are similar — gliding (known as effleurage or Tui), kneading (petrissage or Nie), percussion (tapotement or Da), friction, pulling, rotation, rocking, vibration, and shaking. Despite the similarities, the intent of Tui Na is more specifically therapeutic than the simple relaxation of a Swedish-style massage.
Tuina Bodywork Therapy is one of the most experienced bodywork practices practiced today, having been explored before even acupuncture. It is steeped in the theories and observations of classical Chinese medicine, and thus has many unique and valuable perspectives on disease and injury.
One of Tui Na's advantages over simple massage is its ability to focus on specific problems, especially chronic pain associated with the muscles, joints, and skeletal system. It's especially effective for joint pain (such as arthritis), sciatica, muscle spasms, and pain in the back, neck, and shoulders. It also helps chronic conditions such as insomnia, constipation, digestive issues, headaches (including migraines), and the tension associated with stress.
These techniques are performed while the patient is clothed or covered by a sheet. Occasionally, liniments and oils are used to increase blood circulation and healing, as well as other therapies like cupping and guasha.
Cost for Tui Na Bodywork Therapy