All of our acupuncture practitioners are Nationally NCCAOM certified and Licensed Acupuncturists in the State of Colorado
---
Jessica Hardy, L.Ac. (licensed acupuncturist)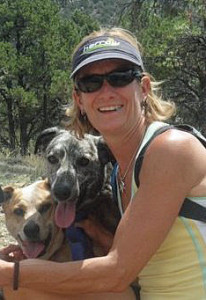 Jessica couldn't be more thrilled to be doing community-style acupuncture! After running her own private clinic for 3 years, Jessica had the opportunity to open a Community-style acupuncture clinic. Jessica jumped on that opportunity because she knows the group healing energy and the affordability of this model is how she wanted to practice Traditional Chinese Medicine. Every day at Meeting Point Community Acupuncture Clinic, Jessica is thankful to be treating so many people with a wide variety of health issues who might not have been able to afford acupuncture otherwise.
When not working at the clinic, Jessica might be playing, coaching or officiating lacrosse, running, mountain biking, rock climbing, snowboarding or taking her pups for a walk or run.
Jessica has a Master of Science degree in Traditional Chinese Medicine. She studied at Colorado School of Traditional Chinese Medicine in Denver and the International School of Oriental Medicine in Beijing, China. She is licensed in the state of Colorado and is nationally certified as a Diplomat in Acupuncture by the National Certification Commission for Acupuncture and Oriental Medicine (NCCAOM).
---
Jamie Holland, L.Ac., ACN, ABT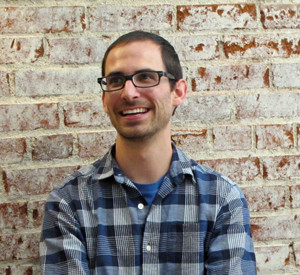 Jamie has wanted to offer community style acupuncture ever since he first learned about affordable acupuncture, back in his college years. He is inspired to offer natural healthcare that everyone can afford, and has no interest in limiting this wonderful modality because of income. 
Jamie has completed over 3,000 hours of didactic and clinical work during a 4 year Masters in Acupuncture & Oriental Medicine program at AOMA Graduate School of Integrative Medicine. He is a Licensed Acupuncturist and Certified Chinese Herbalist by the state of Colorado, and is nationally board certified as a Diplomate in Oriental Medicine by the National Certification Commission for Acupuncture & Oriental Medicine.  Additionally, Jamie completed a 6 month Japanese Traditional Acupuncture Certification with Japanese Master Acupuncturist Koei Kuwahara and has completed over 500 hours of Asian bodywork therapy (Tuina) becoming a Certified Practitioner by the American Organization of Bodywork Therapies of Asia. He has also trained extensively in functional medicine and nutrition and is an Applied Clinical Nutritionist through the Texas Chiropractic College.
Outside of the clinic, Jamie loves to spend time with his family (wife and dog) hiking, skiing, reading, dancing and enjoying a meditation class at Kadampa Meditation Center. 
---
Rob is a Licensed Acupuncturist in the state of Colorado, and graduated from the Colorado School of Traditional Chinese Medicine in Denver with a Diploma in Traditional Chinese Medicine in 2000, and then continued his studies at the Pacific College of Oriental Medicine in New York, earning a Masters of Science in Acupuncture in 2011.
He first learned about the Community Acupuncture movement and joined the Community Acupuncture Network while at the Pacific College of Oriental Medicine, & is very happy to be practicing at Meeting Point Community Acupuncture.  
When not at the clinic or reading about acupuncture, Rob loves snowboarding, bluegrass, and hiking in the mountains.
---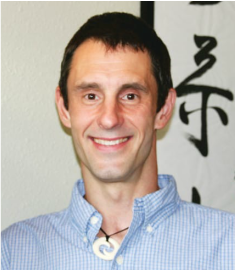 Nate Kizer, L.Ac
Nate graduated from Jung Tao School of Classical Chinese Medicine in Sugar Grove, NC with a diploma of Classical Chinese Medicine in 2013. He focuses on treating the core of each patient's condition, while using a minimal number of acupuncture needles to achieve positive results. Nate is a licensed acupuncturist in the state of Colorado and is certified as a Diplomate of Acupuncture by the National Certification Commission for Acupuncture and Oriental Medicine (NCCAOM).
After spending a few years in private practice, Nate was looking to find a way to make acupuncture more accessible and affordable to a greater number of people, and is excited to now be working at Meeting Point Community Acupuncture. Nate enjoys the challenge of working with patients with whatever ailments they bring in the door. He is excited to help people live healthier, stronger, more satisfying lives in the Front Range community of Colorado.
When he is not working, Nate enjoys kayaking, rock climbing, biking, martial arts, yoga and skiing.
---

Michael Dabrowski, L.Ac.
Michael first received acupuncture at a community clinic 10 years ago. Because of the difference it made in his life, Michael changed careers to help others find relief from pain, chronic illness, emotional stress and anxiety using acupuncture.
Michael's practice focuses on mental and emotional health and wellbeing. Because physical pain, and mental and emotional stress are often related and inform one another, Michael's approach is holistic. He treats each person as a unique individual rather than only treating their symptoms. This helps people feel better and experience greater wellbeing in all aspects of their daily life.
Michael graduated from the Institute of Taoist Education and Acupuncture with a Masters of Classical Five-Element Acupuncture in 2014. Michael is nationally certified by the NCCAOM since 2016 and licensed in the States of Colorado. He also practices Zero Balancing and Sotai movement therapy, and is extensively trained in Japanese Structural Acupuncture under Dr. Chieko Maekawa of Kona, HI.
When not in clinic Michael loves to ski, hike, meditate and practice Japanese flower arranging.
---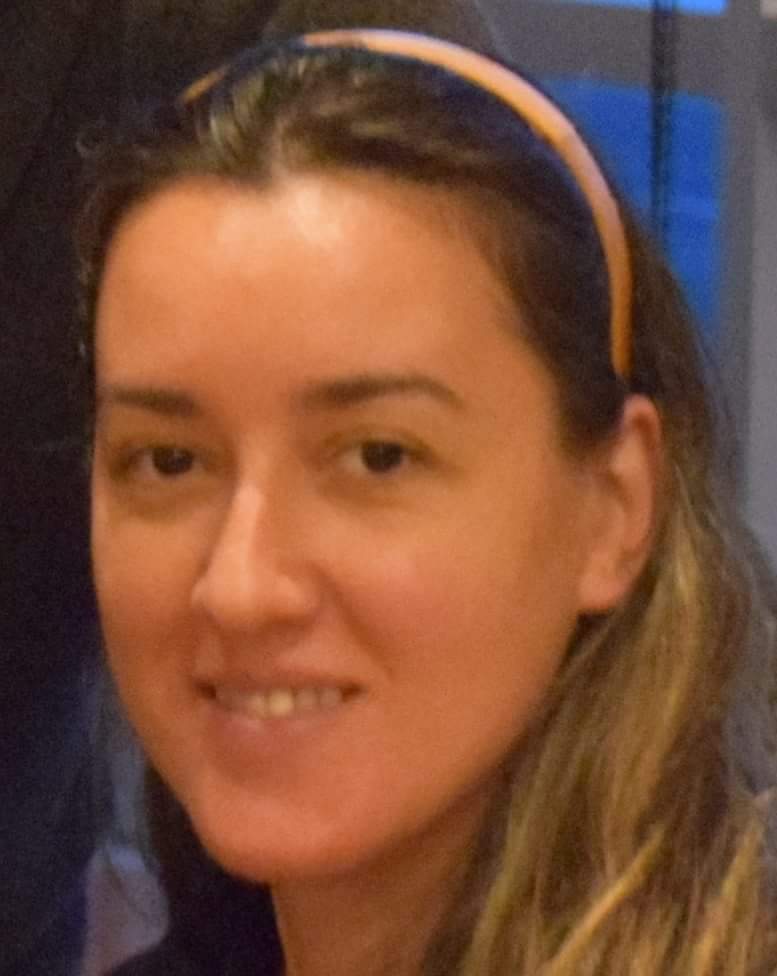 Ramona Goldman, LAc
Ramona Goldman is certified by the National Certification Commission of Acupuncture and Oriental Medicine as a Diplomat of Acupuncture and holds an active license as an Acupuncturist in the state of Colorado. She completed a five year program in Oriental Medicine and graduated as a Master of Science in Oriental Medicine from the East West College of Natural Medicine in Sarasota, Florida.
She is also certified and very excited to practice Acupuncture Point Injection Therapy, a modality which implies injecting natural substances into certain acupuncture points in order to help with more stubborn conditions such as pain management, autoimmune disorders, fibromyalgia, allergies, migraines, etc.
The attraction Ramona has to natural medicine stems from having grown up in Europe, Romania, where natural remedies have always been common place and handed down from generation to generation. She is passionate to offer safe, effective and affordable healthcare in order to address the physical, mental and emotional imbalances in our bodies through the comprehensive practice of Oriental Medicine.
When not in clinic treating patients either in the community room or private practice, Ramona enjoys spending time outdoors, doing yoga and meditation and spending time with family and friends.
---